Untouched Zone of Corbett Tiger Reserve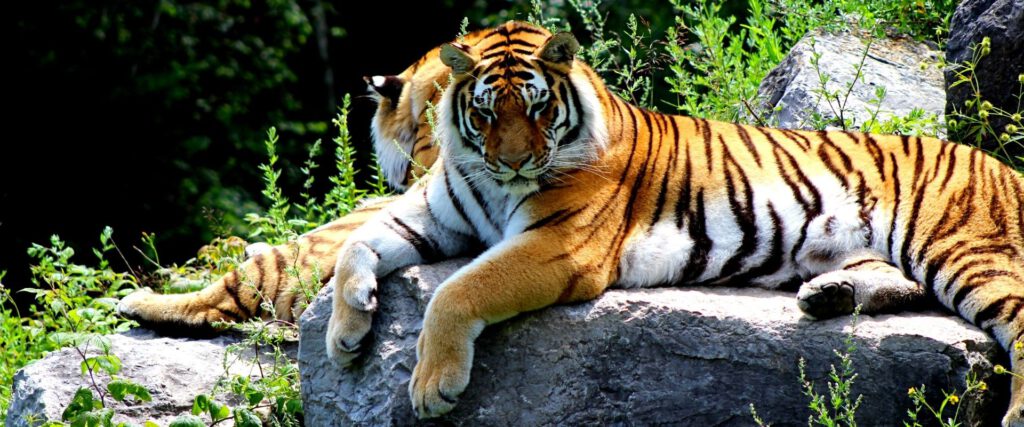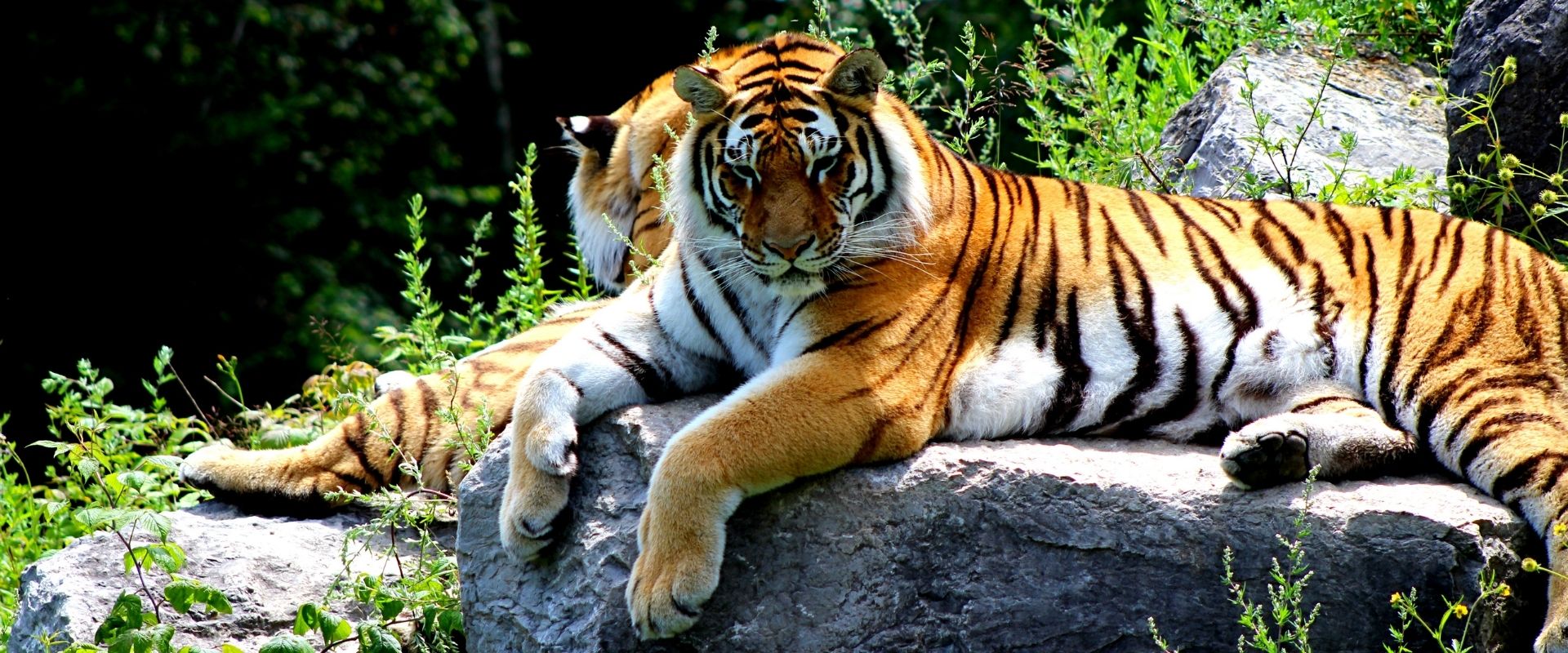 NIGHT STAY OPTIONS WITH SAFARI PACKAGE - NEAR VATANVASA GATE, KALAGARH TIGER RESERVE
Resort is spread across 50 acres of land and is surrounded by Kalagarh Tiger Reserve (Northern part of Jim Corbett National Park) on 2 sides and offers a spectacular view of Lansdowne Cantt. Town along with River Mandaal. It is an open resort and is a paradise for people looking for vacations away from the hustle bustle of normal hill resorts. The area is home to rich Flora and Fauna and we have done our best to preserve the natural flora without adding any new plants. At resort you see 40+ species of birds including Hornbill, Pheasants, Orange bullfinch, Babbler and Monal- State Bird of Uttarakhand.
Cottages & Rooms: 16 (AC)
Capacity: 32-48 (Shared)
Highlights: Dinning, Indoor, outdoor, Games, parking, etc
Vatanvasa Gate: 9 Km
This resort is one of the finest resorts in this region in between nature. Its conveniently placed at the door step of Kalagarh Tiger Reserve and Lansdowne is just a few hours' drive from its location.
Resort is one of the first resorts to be opened in this region and we provide guests top-notch services and an awesome experience.
Rooms: 14 (AC /NON AC)
Capacity: 28-42 (Shared)
Highlights: Dinning, Swimming Pool, Indoor, outdoor, Games, parking etc
Vatanvasa Gate: 30 Km
Pakhro Gate: 38 Km
Vanvasa "वन में वसा हुआ" or living in the forest far from the city life. Vanvasa Resort,  has been built with this concept in mind; a relaxing and rejuvenating vacation where you take a break from the busy city life and leave behind the fuss to find peace and solace in the majestic mountains
Established in 2012, Vanvasa is one of the best resort in division Lansdowne which falls into Northern zone of Corbett National Park, Pauri Garhwal, Uttarakhand.
Rooms: 21(Room Heater)
Capacity: 100-150(Shared)
Highlights: Dinning, Swimming Pool, Indoor, outdoor, Games, parking etc
Vatanvasa Gate: 30 Km
Pakhro Gate: 38 Km
FOREST REST HOUSE (GOVERNMENT REST HOUSE) NEAR VATANVASA GATE
All above Forest Rest Houses can be booked through Corbett Official Website under Sonanadi Zone, subject to availablity. For Halduparao FRH, Gypsy required to reach as in deep core area. For this you need to book Gypsy. Private and commercial taxis are not allowed after Vatanvasa Gate. Wildlife Tour Packages offered for sincere wildlifers.
Mundiapani FRH is also inside the jungle but very near to road head. Guests are advised to book Gypsy for Halduparao, Mundiapani, Rathuwadhab FRH for better wildlife experience and local support as the area is quite remote for all outsiders. 
Recent Wildlife Sightings around Vatanvasa and Pakhro Zone, Kalagarh Tiger Reserve
Elephant with Family(Vatanvasa)
Tiger near Halduparao FRH