KOLHUCHAUR FOREST REST HOUSE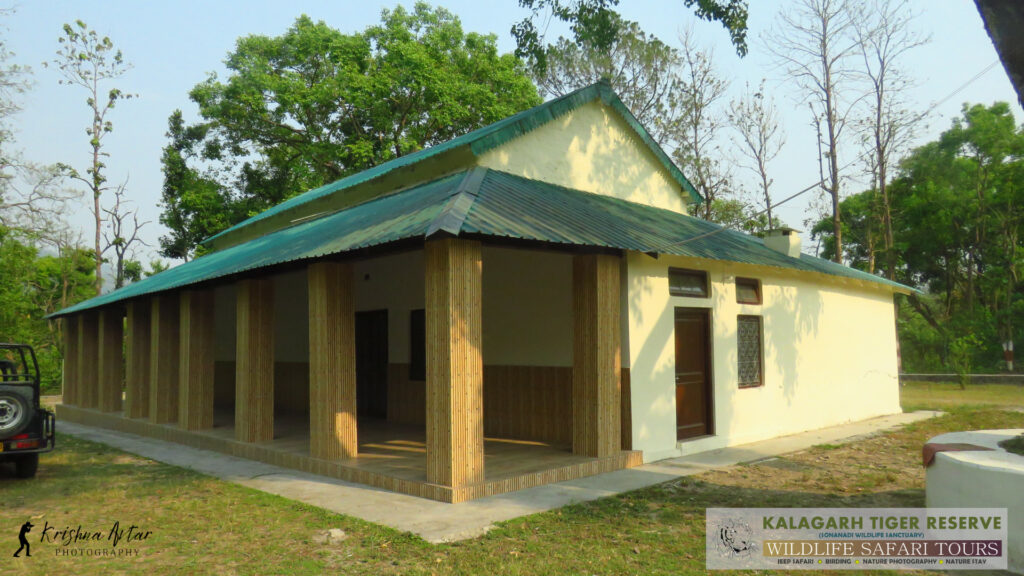 Kolhuchaur FRH built in 1890 is at an elevation of 381m and is 9km from Saneh Entry Gate. It is approachable by Gypsy drive from December onward. However, during the rainy season up to December, it is a difficult trek as one has to cross the Kolhu river at nine places. The FRH connects Corbett Tiger Reserve Via Lal Darwaza-Hathikund-Chaukhamb-Nauri FRH on forest roads, motorable during fair weather. It is one of the best known for wilderness habitat. There is a machan at the north Kotri range to view the lush undergrowth and sigh wildlife. Short walks to Kolhu river are also enjoyable. A Gujjar camp is situated near Salbani temple less than 2km from the FRH on an open grasslands named are very interesting to flip through.
Mobile Network: No mobile network (Forest Department Wireless available in case of emergency)
Electricity: Only Solar light, which is generally used after evening.
How to book this Forest Rest House:
This forest rest house can book through Lansedowne Forest Division Office, Kotdwar.
Gypsy is required to reach this Forest Rest House. The adjacent road also reach into dense forest, where guest can go with the help of Gypsy once booked with us.
This renovated FRH is ready but not available due to not water arrangements. Once water available in FRH. Booking can be done. For this FRH booking, the booking request must reach 7 days before. Instant booking guests kindly don't consider. As it took time to get permission from Forest Department and more depend on Senior officials.