Pakhro Junlge Safari Gypsy (Jeep) Booking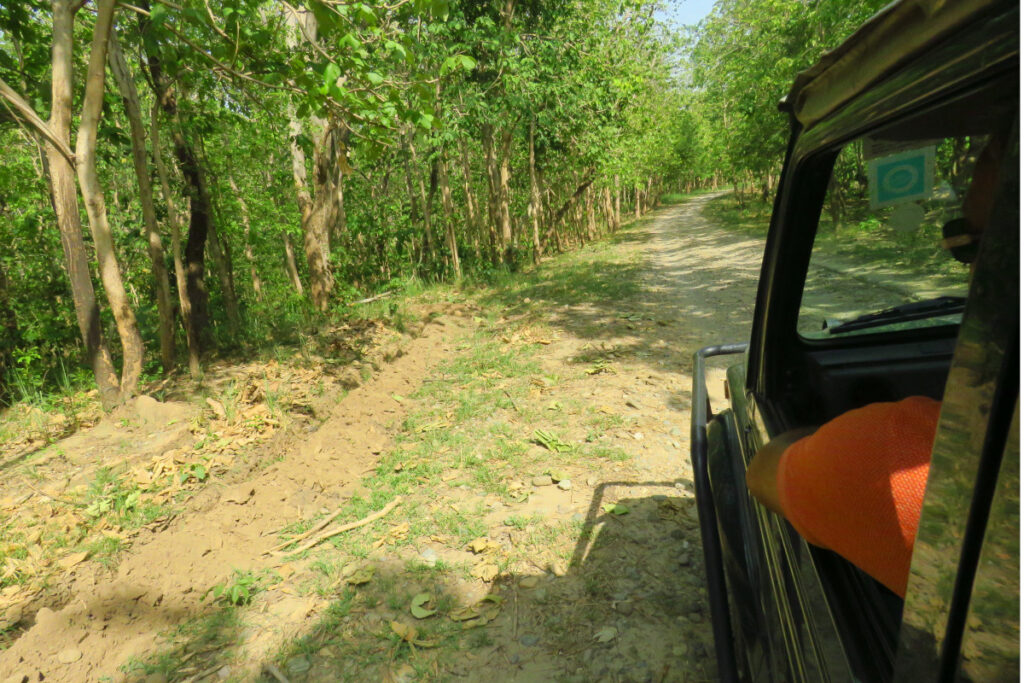 It is 2-3 hours safari by Jeep, in which you can experience Jungle of this side of Corbett. The region is mainly famous for the Tigers, Elephant, Leopard and many more wild animals. Main transport options around the reserve are jeeps safaris. Private vehicles are not allowed inside the Reserve forest, and this is one point to note while taking up a trip to Tiger Reserve.
At Pakhro you can get the chance of viewing Spotted Deer, Sambhar, Wild Boar, tiger, leopard, Barking deer, Goral Two kinds of Bears Himalayan Black and Sloth, and over 200 bird species makes Kalagarh Tiger Reserve a perfect wild life safari and bird watching destination. We arrange safari from Pakhro Gate for Sonanadi Corbett Tiger Reserve, which is near to Kotdwar city.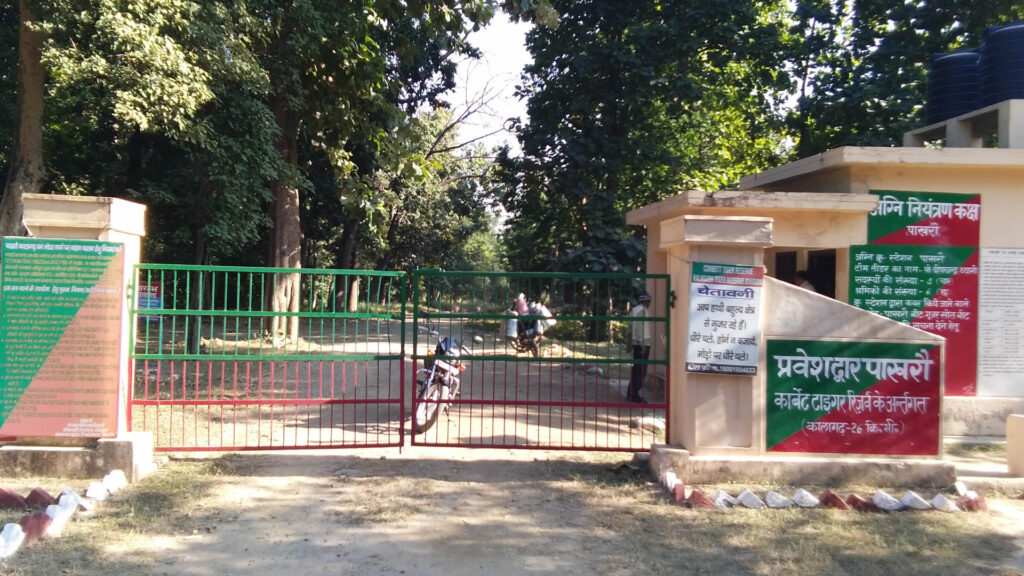 The nearest stations are Kotdwar.
Road and Train: Kotdwar is well connected with Road and trains.
Pakhro Gate is one of the entry point to Sonanadi Range of Corbett National Park. Located at 23 km from Kotdwara. It takes 30 minture drive from Kotdwar. It is just near Pakhro Forest Rest House
Safari Packages (Gypsy/Jeep Charge):-
Gate : Vatanvasa/Kolhuchaur
Gypsy Charges (INR) : 4500.00
Entry Permit  : 1100
Pay Booking Advance Rs.2500 only, rest on arrival
for Foreign Nationalist (INR)
Gate : Vatanvasa/Kolhuchaur
Gypsy Charges (INR) : 4500.00
Entry Permit  : 3300
Pay Booking Advance Rs.4000 only, rest on arrival
For Gypsy (Jeep) booking, you must have valid entry permit for day visit or night stay.


You can click on above Book Now link, fill the form to reserve your Gypsy (Jeep) for Pakhro Zone.

Above rates are valid for jungle safari for maximum 3 hours only.

We strictly follow the timing so come in selected time.

If you seek for refund, kindly excuse us or it will be as per our refund policy, as listed in link below panel under Terms and conditions

Wear mask/Face shield is mandatory during safari all time, or follow standard rules of COVID-19 precautions

Guide Charges will be extra and directly payable at entry gate. We don't charge Guide fees in our booking.

Kindly don't bargain us on this.




If you don't get FRH for night stay, you can book Private Cottages/Resort/Rest House with us with all meal facilities and addon activities at your stay location. These private properties are in buffer zone.

Pickup from Kotdwara by Max/Bolero (Non-AC)/Ertiga/Gypsy  charges will be extra

Pickup from Resort / Rathuwadhab FRH / Mudiapani by Gypsy charges will be extra

GST (5 % Extra)

Safari during Rainy (Monsoon) days: June, July, August, September have some days when there is unexpected rains or heavy rains. Safari will be subjected to permission by forest authority, even you have entry permit for that day. Security comes first in all respect. If it is cancelled in such situation, no refund, shifting is possible in any circumstances. Kindly excuse us, we are unable to entertain in this regard.