Dhikala Jungle Safari Booking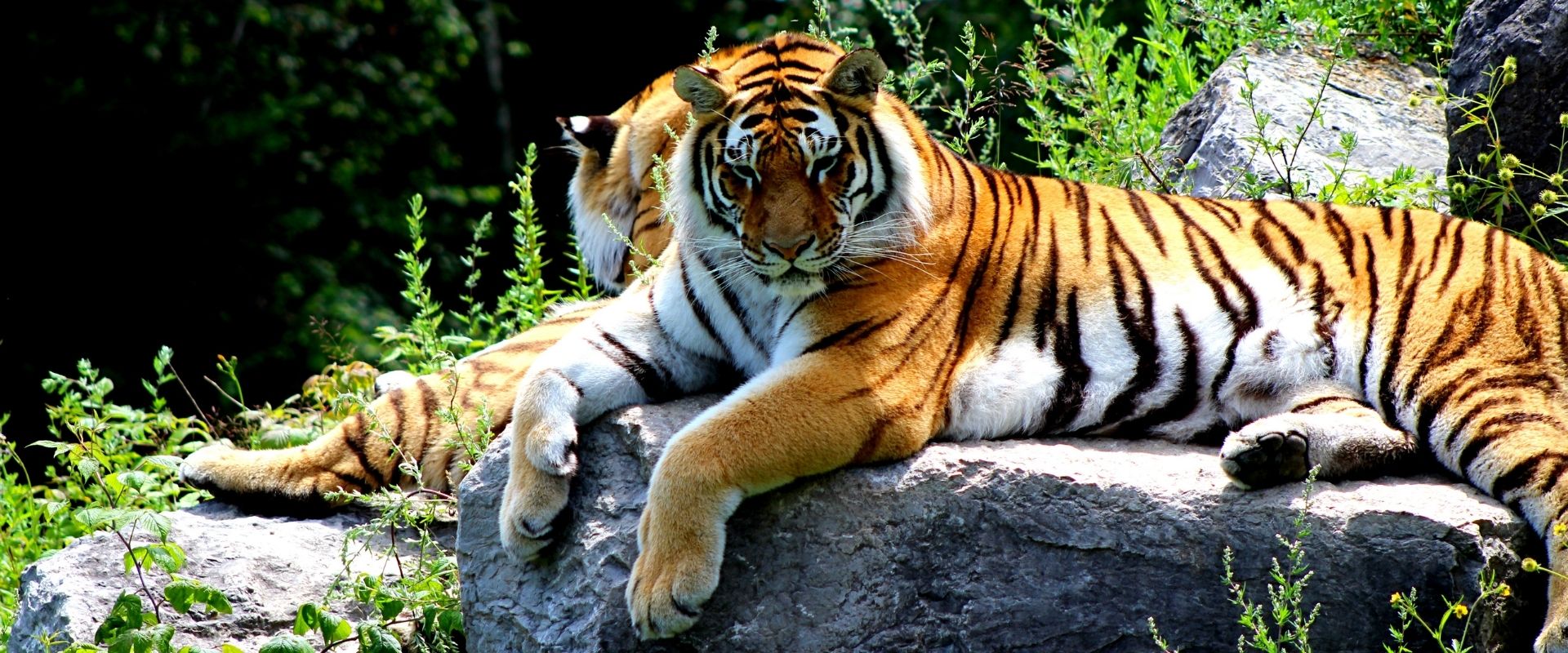 Perfect example of the unscathed natural beauty, the Dhikala ecotourism zone has the most picturesque landscape in the Corbett National Park. Immensely rich in the wildlife variety, it is the most sought after tourism zone in India. Dhikala zone is the largest among the five zones of the Corbett tiger reserve with having the most beautiful landscape which consists of dense Sal forest, large grassland, narrow valley and various channels of the Ramganga river. The Ramganga River is considered as the lifeline of the Corbett forest which enriches the rustic beauty of the wild and nourishes the flora and fauna of the Corbett. The prime attraction among the vividly rich wildlife in Dhikala zone is the Royal Bengal Tiger and the Asiatic elephants. To the delight of the tourists, this zone is fairly populated with these big animals and thus most often tourists have been bestowed with the graceful sighting of the Royal Bengal tigers and herds of Asiatic elephants. Dhikala zone named after the large Dhikal grassland which is the largest grassland in the Corbett Reserve landscape. Apart from the tigers and elephants, the zone is home to a large number of varied wild fauna which consists of leopards, spotted deer, sambhar deer, hog deer, langurs, wild boars, crocodiles and many other animals and reptiles.
The nearest stations are Ramnagar.
Road and Train: Ramnagar is well connected with Road and Trains.
Dhikala entry gate is around 32 kms from Ramnagar railway station. Ramnagar station code is RMR. By Air – Pantnagar is the nearest domestic airport to reach Dhikala, Corbett National park.
Canter safari is conducted by the Corbett forest officials in the Dhikala zone to provide an opportunity to explore the rich wildlife of this zone. The Canter safari is the only option for the wildlife lovers who stay out of the Dhikala tourism zone and want to visit the area because the Day Jeep safari is not conducted for this zone. The Canter is a 16-seater open bus and a seat on the Canter can be booked from online or from the Corbett National Park office in Ramnagar. The starting point of the Canter safari is Ramnagar Corbett office so the tourists can board the Canter here for the safari if they have pre-booked permit. During the day safari, the Canter makes a stop at the Dhikala forest rest house for a while and tourists can get down from the Canter, get refreshed, take a walk around the compound and can also enjoy the beauty of the overlooking Ramganga river as well as the chance sighting of various wild animals on the riverbed.