NAUDI / NAURI FOREST REST HOUSE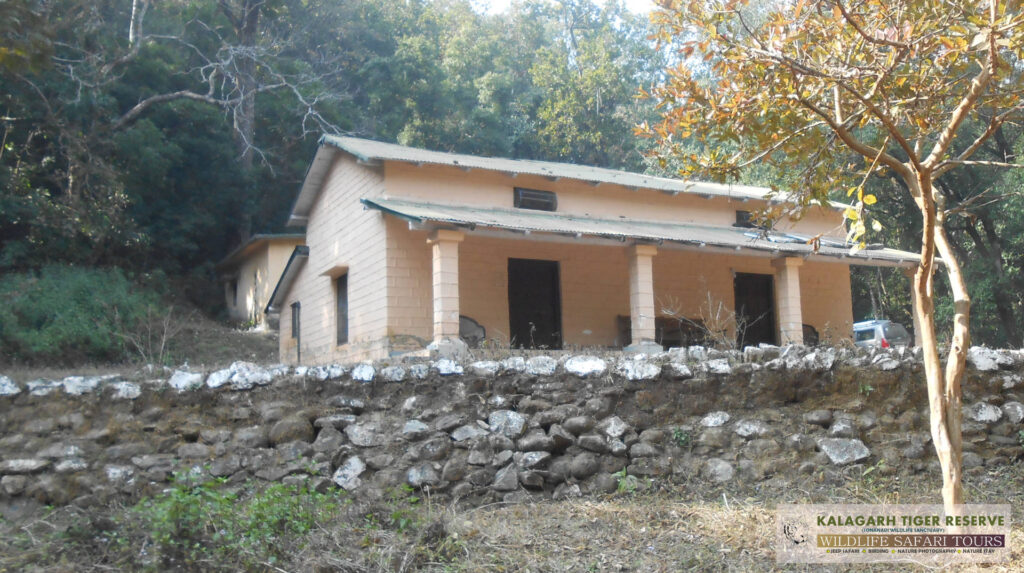 Naudi (Nauri) FRH is located at a distance of 20 km from Kotdwara city of Uttarakhand State. The entry is through Naudi gate, which is 5 km from Dugadda town on Vatanvasa Road, of Kalagarh Tiger Reserve.  There is a forest barrier, in which you need to make entry or show your stay permit. Otherwise forest staff will not allowed to go more inside. A down hill drive of about 3 km in lush green, dense jungle takes you this Rest House The FRH is over 100 years old. The wilderness of entire location is superb.  Vatanvasa Safari Gate is just 35 km from here. However with Gypsy you can take downward drive till Kolhuchaur or Chaukham is not less than safari. It passes through multiple water streams of rivers, that will enhance your chances to see the king of jungle, i.e. tiger. 
Mobile Network: No mobile network. 
Electricity: Only Solar light, which is generally used after evening.
How to book this Forest Rest House:
This forest rest house can book through Lansedown Forest Division office at Kotdwar.