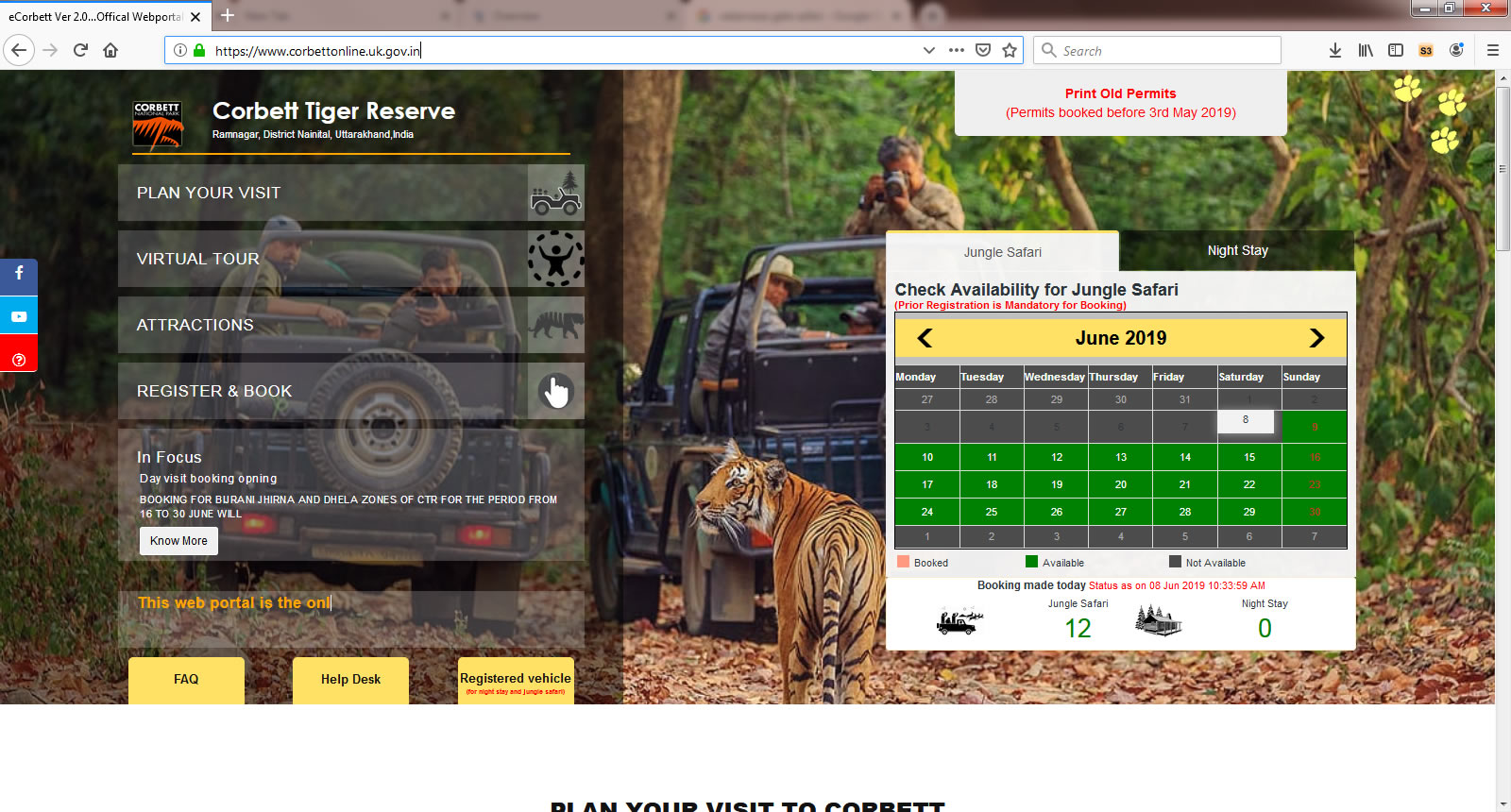 2. At right side Calendar, click on date you wish to visit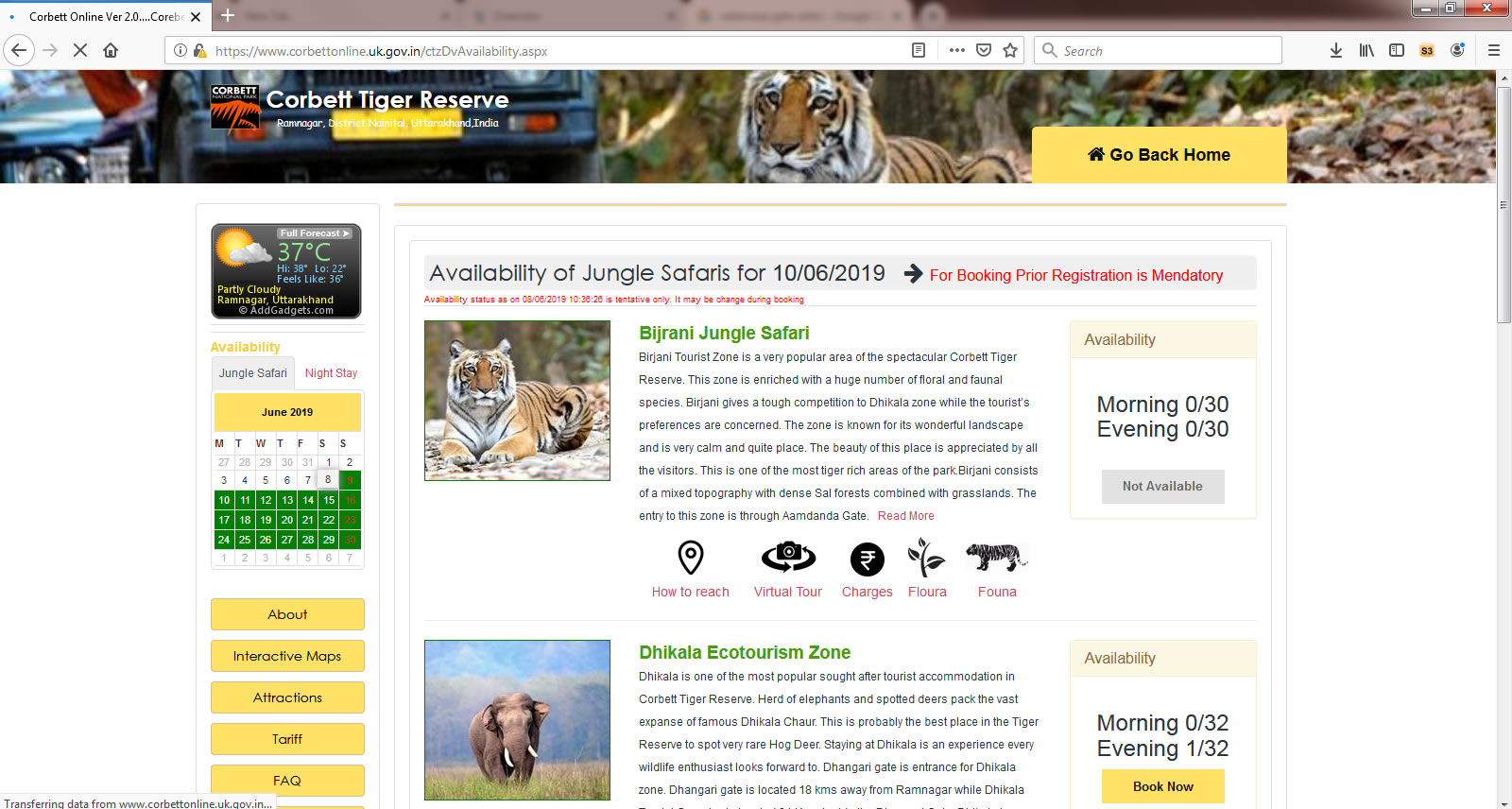 Now you will see the availability of entry permits on different zone of corbett, like Bijrani, Dhikala…. Sonanadi.
Now scroll down the page where Sonanadi Jungle Safari is mentioned.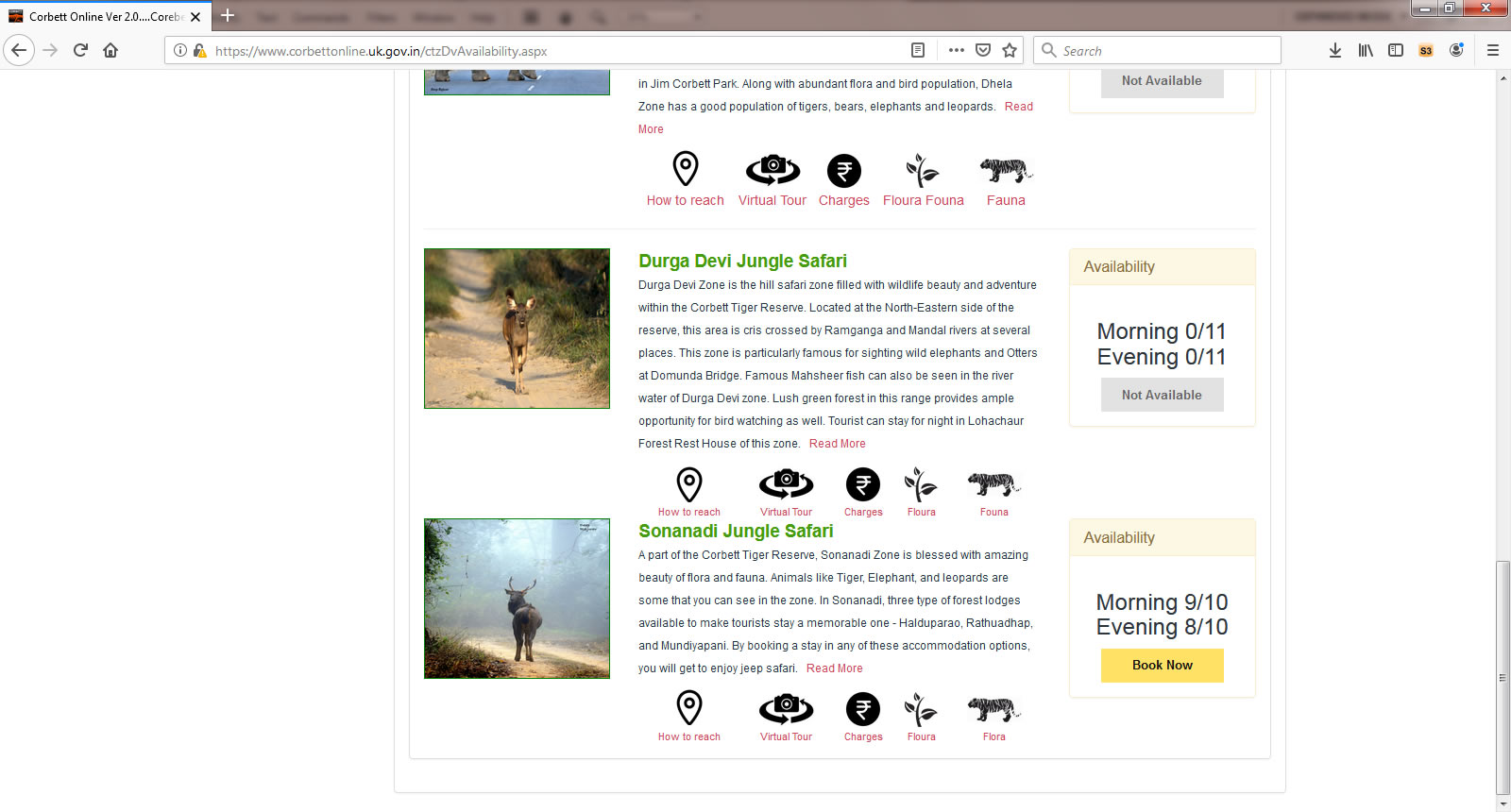 If it is available, it will be in yellow colour and you can click on Book Now (under Sonanadi Jungle Safari option)
3. You will be at Registration Page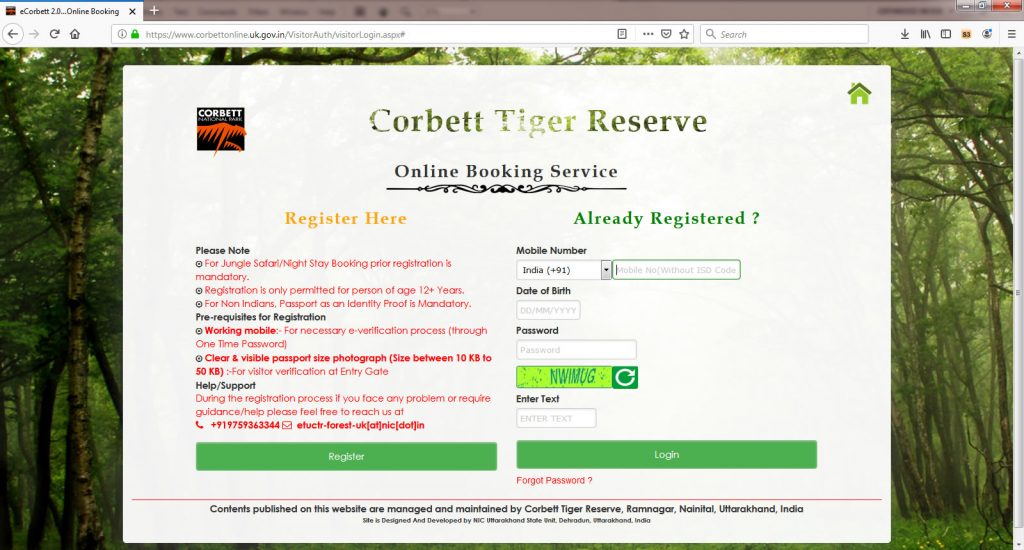 If you are first time visitor, click on Register, else enter your details and Login.
4. Following screen will appear