UNLOCK-IV Guidelines for Uttarakhand
Register yourself for Dehradun Smart City Portal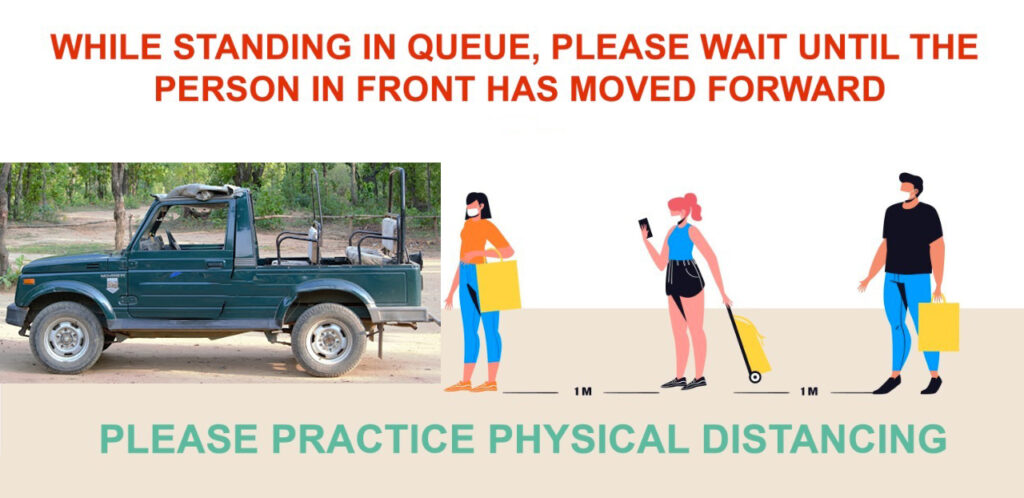 Testing of all eco-tourists, drivers and guides for temperature using contactless thermometers shall be carried out at the entry point. In case any individual has a temperature higher than normal, he/she shall be immediately isolated in a dedicated room identified for this purpose and evacuated to the nearest health facility by team and vehicle kept for the same.
All visitors including drivers and guides shall ensure use of masks and face shields, and every vehicle shall have provision for a sanitizer which which shall be used at the time of boarding/deboarding/whenever required.
Vehicle type bath with appropriated disinfectant shall be installed at all entry points.
Persons 10 years and below and 60 years and above shall not be permitted for which tiger reserve authorities need to check suitable documents, which need to be apprised a prior.
To ensure social distancing, seating capacity should be 4 for guest, 1 drive and 1 guide, Total 6 maximum.
Lavatory facilities at entry and exit points need to be ensured as no tourist shall be allowed to disembark within the tiger reserve.